NeoMatrix utilized Allen-Bradley programmable automation controllers and Rockwell Automation's FactoryTalk® Batch system to provide a flexible, efficient solution.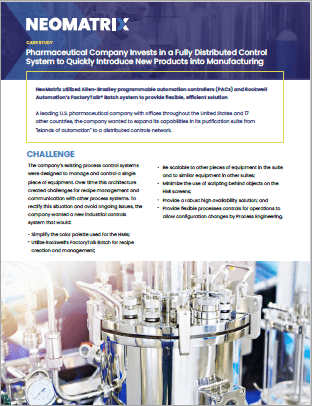 Learn how a leading U.S. pharmaceutical company with offices throughout the United States and 17 other countries expanded its capabilities in its purification suite from "islands of automation" to a distributed controls network.
Provide your email below for immediate access to the case study and we'll also send you a link via email so that you can share it with your colleagues.